Giving
Thank you to our 2017 Annual Scholarship Dinner Honorees!
Ma'ayanot's annual dinner provides an opportunity to reflect on those areas of our school in which we take greatest pride, and to express hakarat hatov to lay leaders and educators who have enabled Ma'ayanot to grow and thrive. At this year's dinner we were privileged to honor several people who manifest a commitment to our students' growth and to strengthening Ma'ayanot as a mekom Torah in which young women thrive and flourish, each in her own way.  We are fortunate to count them among the leaders of our school, and grateful to have had the opportunity to highlight their significant contributions to our community.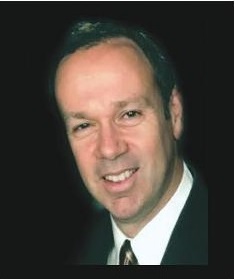 In Memory of Bruce Ritholtz, z"l
Be'er Torah Memorial Award
Mr. Elliot & Mrs. Lori Linzer
Amudei Ma'ayanot Awardees
Rabbi Daniel & Mrs. Diane Cohen
With immense hakarat hatov, we thank our parents, grandparents, alumnae, faculty, friends and community for their most generous support during our Annual Campaign.
Diamond Builders
Anonymous
The Gottesman Fund
Grand Builders
Shimmie & Alissa Horn
Tim & Ria Levart
Michelle and Bruce z"l Ritholtz Charitable Fund
Menachem & Rena Schnaidman
Master Builders
Shira & Yisroel Hochberg
Daniel & Leyla Posner
Master Benefactors
Jack & Bonnie Eizikovitz
Saul & Deena Kaszovitz
Guardians
Nachum & Sara Leah Barishansky
Ed & Marilyn Croman
Etiel & Lianne Forman
David & Marcia Kreinberg
Elliot & Lori Linzer
Randall & Chava Rose
Joy & Barry Sklar
Harry & Rachel Skydell
Builders
Howard & Paula Friedman
Yosepha & Yitzie Solomon
Benefactors
Ariela Balk
Eric & Tamar Goldstein
Eleanor Merczynski & David Hait
David & Chani Moss
Elie & Aviva Rosenfeld
Joshua & Beth Schwartz
Founders
Dov & Sheva Adler
Eric Applebaum
Ari & Helene Bousbib
Amy & Joshua Fogelman
Judi & Arthur Goldberg
Sinclair & Sharon Haberman
Benyamin & Esti Kaminetzky
Lakeland Bank
Yussie & Cheryl Leiser
Danny & Nechama Saks
Larry & Shifra Shafier
Jonathan & Leah Silver
Mark & Debra Teicher
Ilana & Moshe Wertenteil
Pillars
Jonathan & Leah Adler
Mark & Linda Karasick
Tamara Heimlich & Steven Mermelstein
Karen & Michael Raskas
Edward & Esther Turkel
Sustainers
Morris & Anne Ashendorf Foundation
Shoshana Bleiberg
Lois Blumenfeld & Norman Sohn
Elie & Iris Borger
Susan Borger
Justin Brasch & Juli Smith Brasch
Yehuda & Shoshana Halpert
Barry & Margaret Herzog
Rivi & Avi Katz
Becky & Avi Katz
Ethan & Melissa Keiser
Naomi & Marc Knoller
Tanya & Gary Krim
Richard & Leora Linhart
Sally & Steven Malech and the Jacob Family
Law Offices of Jan Meyer
Becky & Ari Neugroschl
Terry & Gail Novetsky
Chani & Daniel Oshinsky
Adeena & Yaakov Pultman
Elana & Marc Rothenberg
Amit & Elisheva Schwartz
Suzy & Will Schwartz
Patrons
Anonymous
Rabbi Yosef & Sheryl Adler
Gabrielle & Daniel Altman
Jerry & Rena Barta
Miriam & Elie Berman
Camp Truck Delivery
Suri & Sheldon Chanales
Rabbi Daniel & Diane Cohen
Shelley & Ruvan Cohen
Uriel & Yael Cohen
Bennett & Yocheved Deutsch
Leslie & Raphael Edelman
Ron & Pam Ennis
Annette & Rich Feldman
Rachel & Jonathan Feldman
Mati & Aaron Friedman
Maurice Friedman
Elliot & Deborah Gibber
Marcy & Stephen Glicksman
Moshe & Bruchie Goldstein
Lawrence B. Goodman & Co., PA
Mindy & Yisrael Gottesman
Sholem & Wendy Greenbaum
Alan & Miriam Greenspan
Zev & Shoshana Halstuch
Payam & Joanne Hanian
Benzi & Malka (Morgenstern '10) Herbst
Pamela Hirt
Huntleigh USA Corporation
Yehuda & Shira Isenberg
Shimmy & Pnina Kanarek
Lani & Allan Kaye
Seth & Riki Landa
Murray Leben
Paul & Esther Lerer
Miles & Valerie Levin
Nathan & Shari Lindenbaum
Etan & Valerie Mirwis
Howard & Stacey Nathanson
Mindy & Henry Orlinsky
Carrie & Howie Polonetsky
Sara & Yossi Prager
Ira & Tzippy Press
Naftali & Sharon Ratzersdorfer
David & Robin Ritholtz
Dorothy & Arthur Ritholtz
Brad & Linda Ruder / Brad-Core
David & Margi Saks
Mordy & Vivienne Soloff
Gary & Cyla Steinmetz
Ronnie & Beth Stern
Aaron & Abby Stiefel
Chana & Larry Stiefel
Marsi & Ira Tokayer
Jean Turkel
Dov & Shany Wiener
Larry & Susan Wiseman
Susan & Joseph Zelig
Ira & Grunny Zlotnick
Sponsors
Howard & Elaine Alt
Morris & Ellen Bienenfeld
Mark & Bracha Bluman
Suzanne & Mordechai Cohen
PD Systems – Pat D'onofrio
Ernest & Sheryl Elias
Jay & Ora Forman
Charlie & Mimi Gershbaum
Deena Yellin & Moshe Fuksbrumer
Supporters
Congregation AABJ&D, West Orange, NJ
Rabbi & Mrs. Alvin Marcus, Rabbi & Mrs. Eliezer Zwickler, Rabbi & Mrs. Yosef Sharbat & all your friends
Rachel & Howie Antosofsky
Lior & Drora Arussy
Sahba & Fara Azar
Adam & Renee Becker
Mindy & Hillel Becker
Ronald & Raina Berger and Ari & Miriam Berger
Deveaux Barron & Andrew Berkowitz
Aidel & Ephraim Buchwald
Rebecca & Eytan Chen
Dalia & Joe Cohen
Larry & Tova Cohen
Cross River Bank
Judith & Daniel Cukor
Margy-Ruth Davis
Yehoshua & Devora Dawidowicz
Ari & Nechama Eckman
Suzan & Fred Ehrman
EJ's Pizza
Neer & Lynn Even-Hen
Peter & Judith Faber
Michele & David Falk
Sarah & Bruce Feder
Danny & Valerie Feder
Leora & Marty Fineberg
Avi & Estee Fogel
Phyllis & Stanley Getzler
Daniel & Amy Gibber
Martin & Shera Goldman
In Memory of Joseph H. and Yetta Grosser
Carl & Gila Guzman
Ari J. Hirt
Barbara & Simcha Hochman
Josh & Gila Jaffe
David & Rena Jaroslawicz
Rivka & Moshe Kahan
Heather & Daniel Kaminetsky
Harvey & Helene Kaminski
Rabbi Ethan & Debbie Katz
Laurie & Shiffy Kilimnick
Shocky & Rivky Klar
Shari & Philip Klein
Noel & Kim Kleppel
Arthur & Linda Kook
Jeannie & Brian Kriftcher
Avi & Linda Laub
Lincoln Square Synagogue
Diane & Norman Linzer
Laurie Baumel & Manny Litchman
Rabbi Dov Linzer & Devorah Zlochower
Rabbi Chaim & Suzie Marder
Susan & Len Mark
Steven & Blimie Markowitz
Daniel & Miriam Michael
Alex & Jordana Mondrow
Avrumie & Miriam Motechin
Rabbi Yaakov & Peshi Neuburger
Yosef & Andrea Nissel
Jeff & Shara Paley
Zvi & Ida Plotzker
Stan & Channa Potash – BIL Furniture
Tobi Kahn & Nessa Rapoport
Tzipora & Aaron Ross
Yechiel & Nomi Rotblat
Gidon Rothstein & Elizabeth Holland
Yosef & Lisa Rubinstein
Anne & Jerry Samet
Rabbi Jacob J. & Yocheved Schacter
Steven & Kay Shraiberg
Robyn & Bruce Shoulson
Isaac & Wendy Shulman
Loren & Mordy Simpson
Sinai Schools
Norman Sohn
Aliza & Kal Staiman
Ed & Dalia Stelzer
Linda & Howard Sterling
Teaneck Simcha Corp.
Avi & Estie Turkel
Meir Turkel & Hayley Chester
Karen & David Wagner
Rabbi Steven & Yael Weil
Lauryn & Kenneth Weiser
Scott & Audrey Weitz
David & Naomi Westrich
The Whalen Berez Group, Furniture Management
Sharon & Ari Wieder
Rabbi Jeremy Wieder & Chaviva Levin
Chaim & Elisa Wietschner
Robert & Ofra Wind
Beth & Victor Wittenberg
Shanna & David Wolf
Contributors
Seymour & Rivki Adler
Fran & Herb Alexander
Bryan & Ora Alter
Tirza & Ariel Bayewitz
Pearl & David Berger
Moshe & Judith Bernstein
Ken & Marcie Cappell
Avinoam & Melissa Cohen
Laurie & Yosef Cohen
Hillel & Linda Moed Cohen
Michael & Nechama Cohen
Elana & Yossi Cohn
Ben & Michele Cooper
Larry & Sonya Davis
Caren & Howard Eisenstadter
Susan & Shalom Fisch
Mollie Fisch
Linda & Zvi Fischer
Anna & Mark Freilich
Hannah & Paul Freilich
Rina & Mo Fuchs
Elise & Zvi Ginsberg
Rabbi Mark & Chumi Gottlieb
David & Shira Greenberg
Alvin & Barbara Greengart
Jay & Aviva Gross
Rachel Neumark Herlands & Jonathan Herlands
Gilit & Shmuel Herman
Milton B. Hollander
Manfred & Barbara Joseph
Danny & Reva Judas
Ari & Deena Katz
Doug & Betsy Korn
David & Gitti Kornfeld
Rebecca & Emilio Krausz
Jessica & Jonathan Landa
Rose & Morton Landowne
Laufer Family
Stuart Levi & Jordana Schein-Levi
Danny & Susan Levin
Ilana Levin ('03) & Eli Cohn
Marlene & Howard Levy
Karl& Leah Lifschitz
Mel Linzer
Majestic Signs, A Full Retail Sign Company
Brian & Michele Major
Tammy & Paul Malek
Zvi Marans MD, Howard Apfel MD, David Solowiejczyk MD, Diane Rhee MD
Rachelle & Steven Margulies
Ronnie & Robbie Mendeles
Marsha & Mel Ness
North Jersey Center for Oral & Maxillofacial Surgery
Ira & Sara Olshin
Rabbi Mordechai & Leah Pollack
Allen & Miriam Pfeiffer
Rabbi Steven & Karen Pruzansky
Debby & Chaim Putterman
Baruch Rapaport
Joseph & Surri Rapaport
Don & Tzippy Respler
Sharon & Michael Rifkind
Claudia & Howard Rimerman
Gayle & Howard Rothman
Joe & Lori Rozehzadeh
David & Sharon Schild
The Secemski Family, Glatt Express & Lazy Bean
Chana Schorr
Aaron & Cheryl Shmulewitz
Kenny & Bonnie Sicklick
Shira & Avi Spira
Claire Strauss & Family
Joshua & Tzippy Waltuch
Rabbi Yaakov & Aviva Wasser; Shlomo & Robin Wasser; Shaul & Rachel Wasser; Sam & Henny Rudansky
Carolyn Weil
Howard & Tova Weiser
Amnon & Ronit Wenger
Kenny & Meredith Yager
Mark Zibner & Kim Sommer
Effy & Devora Zinkin
Donors
Susan & Avi Abikzer
Lauren & Zvi Adler
Gayle & Stewart Ashkenazy
Ezra & Marilyn Berkowitz
Andrea & Bryan Bier
Naftali & Randy Blinder
Yosifa & Chaim Book
Harold & Helen Brandwein
Esther & Myron Chaitovsky
Stuart & Loren Daitch
Judy & Lauren Daman
Arthur & Hattie Dubroff
Aaron Epstein & Leora Wenger
Reuven & Leah Escott
Abie & Dena Feigenbaum
Rosalyn & Stephen Flatow
David & Joyce Friedman
Elly & Rebecca Gamss
Bruce & Mina Gillers
Aryeh & Rochel Leah Glatter
Yitzy & Deborah Glicksman
Joy & Michael Goldsmith
Bruce & JoAnn Goldstein
Shirley Stark & Mark Hus
Sari & Shmuel Jacoby
Chavie Kahn & Heshy Kofman
Rabbi Jonathan & Leah Knapp
Leora & Jonathan Kukin
Aviva (Hamburger '09) & Benjy Lebowitz
Sarah & Daniel Lerer
Zev & Chava (Chaitovsky '04) Lerner
Helene & Andrew Linder
Jeremy & Bruchie Linzer
Marvin Lipsky & Roz Feder Lipsky
Yocheved & Donald Liss
Danny & Carol Metzger
Rabbi David & Sonia Movsas
Veronica & Erwin Muth
Karen & Alan Novick
Jonathan & Aliza Peyser
Rabbi Chaim & Pam Pollock
Premier Caterers – 201-250-9487
Susan & Michael Richmond
Jordan & Rahat Rockowitz
Laura & Jeff Rogers
Rabbi Jonathan & Tzipporah Rosenblatt
Chavie & Ira Roth
Daniel & Kiki Rothenberg
Rafe & Roberta Safier
Eli & Michelle Salig
Mali & Steve Schwartz
Lisa & Irv Schwarzbaum
Bruce & Sheryl Shainker
Aaron & Adrienne Shlagbaum
Adina Shoulson & Todd Stern
Shimmy & Evy Stein
Orly & Alan Steinberg
Aviva & Marvin Sussman
Teaneck Speech & Language Center
Jennifer & Joel Tabin
Aaron & Reva Tokayer
Amy & Chanan Vogel
David & Mindy Waizer
Debbie & Ethan Wasserman
Shawna & Yoni Weber
Fran & Jerry Weinberg
Marcia & Lee Weinblatt
Liane & Ira Wolff
Harvey & Deena Wrubel
Josh & Rena Zelig
Lyle & Lydia Zuckier
Friends
Fern Amper & Eli Schaap
Tamar & Burt Appel
Irving & Hinda Baum
Shaya & Rachel Benstein
Rabbi Alan & Alexis Berkowitz
Ralph & Trudy Bernstein
Rabbi Donny & Rachel Besser
Rabbi Avi & Dena (Katz '04) Block
Gillian & Dovid Cofnas
Ezra & Stephanie Cohen
Teddy & Tzippy Cohen
Gail Daitch
Rabbi Elchanan & Hannah Dulitz
Fred & Esther Dziadek
Steven & Jan Einstein
Jean & David Federman
Rabbi Avrom & Renee Fein
Thomas & Marsha Friedman
David & Susanne Gelb
Stephen Gelb & Miriam Holmes
Jason Gold
Kathleen Gold
Ellen Goldfarb
Adena & Dov Goldman
Jane & Arnold Goldstein
Judah & Sharon Gopin
Craig & Rivka Gordon
Leah & Joseph Gottlieb
Steven & Sandi Grodko
Rachel Grosser ('07) & Jeremy Hurewitz
David & Brenda Gruber
Leeora (Judas '11) Guttman
Lenny & Meredith Hanauer
Adele Harris
Joyce Heller
Miriam & Gabriel Hermann
Gavriel Herzig
Leah & Avram Herzog
Arlene & Barry Hirschfeld
Sam & Janet Horwitz
Chanina Judas '11
Tamar & Josh Kahn
Michael & Sandra Kamen
Rabbi & Mrs. Y. Kasnett
Howard Katz
Adina & Michael Kirshner
Yehuda & Jessica Kohn
Elisabeth & Yochanan Kooijmans-Kornbluth
Leora Kook ('11)
Charlotte & Nathan Kruman
David & Lorraine Kweskin
Evie & Alden Leifer
Nathan & Yocheved Lindenbaum
Dov & Debra Linzer
Janice Linzer
Devora & Menachem Linzer
Bobbi & Michael Luxenberg
Julie Kaminsky & Alan Minsk
Rabbi Adam & Sharon Mintz
Mordechai & Chaya Linzer and Varda & Eitan Morell
Joel & Michelle Orgel
Philip & Robin Pasternak
Sarah & Adam Pollack
Michael & Shereen Pollack
The Ramras Family
Avi & Tamar Retter
Bill & Debbie Roper
Michal and Yeruchum Rosenberg
Yehudit & Mark Roth
Sam & Henny Rudansky
Hedda Rudoff
Moshe & Shifra Schapiro
Leon & Miriam Schenker
Larry & Linda Schiffman
David & Esther Schnaidman
Pauline & Herb Schneider
Sy & Rachel Schulman
The Simantov Family
Alan & Barbara Sohn
Kalman & Elke Stein
Joel & Blimie Strauss
Reuven & Phyllis Strom
Jeffrey & Barbara Teller
Norman & Tillie Tokayer
Lawrence & Judy Turkel
Michael & Sheryl Umansky
Yaakov & Leora Weinstein
Michael & Jennifer Wiederkehr
Ezra & Adina Wiener
Barbara & Neal Yaros
Shy & Tami Yellin
Faculty
Tamar Appel
Nechama Becker
Gabrielle (Hiller '09) Berger
Randy Bernstein
Donny Besser
Nina Bieler
Amy Birman
Dena (Katz '04) Block
Suzanne Cohen
Gill Cofnas
Devora Dawidowicz
Pam Ennis
Rachel Feldman
Enid Goldberg
Jay Goldmintz
Sarah Gordon
Meredith Hanauer
Joyce Heller
Leah Herzog
Rivka Kahan
Sheryl Katz
Caryn Keller
Renee Klyman
Leah Knapp
Reyce Krause
Chava (Chaitovsky '04) Lerner
Leebie Mallin
Orly Nadler
Shoshana Poupko
Zev Prince
Adeena Pultman
Bill Roper
Chani Rotenberg
Shifra Schapiro
Ora Schrier
Esther Slomnicki
Chana Stiefel
Merav Tal-Timen
Elise Vitow
Yael Weil
Rayzel Yaish